The phrase "Please open a ticket!" is associated with help desks, and it is often quoted as a "joke" or in a funny way. It does not matter which industry or company you have worked for, most likely, you have been requested to "open a ticket" to get IT or Tech support.
At the typical IT organization, the volume of work comes from tickets (break and fix, service requests, access requests, etc.). But even when opening a ticket is part of supporting standard procedures, if there are not repeatable processes, end users are dissatisfied, ticket management cost will be high, downtime is extended, and there is business productivity loss. Submitted tickets result in multiple back end tasks for IT and the Tech organization. If service level agreements are not established or are simply "implied" the execution of these back end tasks will end up impacting not only the direct IT internal customers, but also the business' external customers. It is also critical to have operational level objectives with all the parties that receive ticket assignments, so the "ticket" or "service request" is completed at the expected completion time by the customers. 
But no different than any other company, we still have an incoming volume of IT tickets and requests that need to be responded to, resolved at first contact or escalated to the appropriate teams and individuals. This incoming volume of work generates hundreds of tasks that need to be effectively orchestrated in order to reduce resolution times and enable the organization and its customers. 
To address this IT customer service quandary, at Collectors we have adopted "zero touch IT" as our goal, and have implemented forward thinking practices like SaaS Operations (SaaS Ops). Just like the role Collectors plays in leading innovation within the collectibles industry, we are driven to be leaders in the IT world. Using Okta and other leading tools we have automated hundreds of tasks, in alignment with user and application lifecycle management that position the business for success and growth. From onboarding and offboarding processes, to the seamless management of the ever evolving presence of SaaS applications, we have taken the lead in automating IT, creating a frictionless service model. 
What is zero touch IT? What are the benefits?
At Corporate IT, zero touch IT is the foundation of everything that we do. Similar to how larger organizations have their motto such as: Nike – "Just do IT", Wheaties – "Breakfast of Champions", Playstation – "Live in Your World, Play in Ours", we have ours – "Zero Touch IT". Automation is in everything that we do; creating repetitive processes, eliminating IT tasks, facilitating ways customers engage with us. Make it frictionless.
Let's dive into a more formal definition. Zero touch IT frees IT professionals to use their skills to contribute more as enablers of technology rather than "fixers'. Zero touch IT uses automation to manage and maintain IT processes without the need for human intervention. This can include everything from provisioning devices and setting up new user accounts, to rolling out updates and ongoing maintenance. Employee onboarding is just one example of a business process that benefits from zero touch IT. Rather than repeatedly ordering and shipping a device, installing the necessary software, and manually setting up user permissions every time you hire a new employee, this sequence of tasks is automated and deployed in a matter of clicks. New hires average over 50 tasks to complete during onboarding. Statistics from the recruitment industry show that if a new employee's onboarding process is positive, their retention rate is much higher.
Time is saved when IT teams aren't working through backlogs of tasks.  Automated workflows can extend across multiple apps; one application can trigger needed actions elsewhere, in many cases, without waiting for human intervention.
One example at Collectors that reflects this philosophy is the automation of the onboarding and offboarding processes. This approach has created efficiencies that have allowed the refocus of IT resources to support global growth (i.e. Japan and New Jersey expansions) and effectively support the business, such as Marketing and Customer Care teams at trade shows and customer events. In addition to streamlining how we support the business, another advantage is that this allows us to be in alignment with Collectors' financial guidelines. IT is no longer the team just fixing computers! 
What is Saas Operations (SaaS Ops) and why does it matter?
First, let's place zero touch IT in the timeline of technology progression. The days of data centers, perpetual licenses and big on premise footprints are gone. I would not simply say that companies are moving to the cloud, I would go and say if companies are not in the cloud now, they are really late and putting their future in question.
The proliferation of SaaS applications has made it easy to have  "shadow IT" inside the company and it is making applications and users' lifecycle management very hard. Not controlling this ever increasing presence of SaaS applications is risking productivity, cost and even compliance. To control the negative effects of these uncontrolled SaaS applications, the industry has developed the concept of SaaS Os as a practice within IT organizations. Collectors is not immune to this industry SaaS "muddle, but we have been able to pioneer this SaaS Ops field with best practices, processes, and automation that exemplify and deliver its benefits.
So, here is when I link zero touch IT and SaaS Ops. In a recent application discovery performed at Collectors we found hundreds of SaaS applications in our environment. As you can imagine, these applications have their own portals, own admins, own pricing, etc. There is minimal to no integration with SaaS tools, and it is really hard to plan for their cost and support. So, how can we manage this SaaS puzzle? Once again, automation! This is where the zero touch mind set comes into play. As a way to get a handle of SaaS applications, we built the standard Collectors "persona" (standard user). This "persona" is made of a bulk of company standard SaaS applications. Let's say that the standard persona is composed of the top 10 SaaS applications. For these applications we have implemented automation that reports daily license counts, availability of licenses, cost oversight, access compliance, and processes to maximize resources. We implemented automated software approval. The implementation of these processes not only have improved IT efficiency, it has also saved hundreds of thousands of dollars.
Bettercloud defines SaaS Ops as a practice referring to how software-as-a-service (SaaS) applications are discovered, managed, and secured through centralized and automated operations. When SaaS Ops practices are implemented by an IT team, companies can benefit from reduced friction, improved collaboration, and better employee experience. This definition absolutely resonates with the way we approach SaaS application management. To that end, we have a dedicated SaaS Ops team whose primary role is to get these SaaS swelling under control by automating and eliminating the "shadow IT". 
If you take anything away from this post, Infoworld summarizes the benefits of SaaS Ops and zero touch IT automation well with this list: 
Less errors.

The majority of times that something goes wrong, a human has caused it. Zero touch reduces the risk of human error.

Faster time to deployment.

Automating deployments and scaling SaaS services compresses the idea-to-deployment timeframe.

Improved uptime.

By using automation to preempt process issues before they occur , IT teams can proactively resolve SaaS problems and improve uptime.

Better collaboration.

Integrating IT and Tech practices into SaaS can improve collaboration between development and operations teams, with all the obvious benefits.
A good example of the benefits of zero touch IT and SaaS Ops working together is that the customer ticket closure factor for users is also dramatically reduced, which can boost not only their productivity, but their satisfaction with IT and the company itself.
In summary, Collectors' IT has adopted a zero touch IT vision that when paired with forward thinking SaaS Ops practices, has improved IT service, created efficiencies, productivity and has driven cost control. This has also created an IT organization that is passionate about providing service, is a critical partner in business growth globally, and lives by the Company values. And we are just scratching the surface.
Your IT ticket is resolved and closed! Efficiently!
---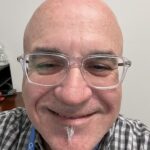 Jose has over 30 years of experience building and managing IT organizations globally. His previous experience include roles as Director of IT in Kaiser Permanente, Edwards Lifesciences, PacSun and FashionNova. He has extensive background aligning IT with business and guiding IT to deliver exceptional service. Jose and his wife live in Southern California where they enjoy the beach, their kids and grandkids. Jose is an avid collector of music memorabilia and vinyl albums. He also plays bass and latin percussion.
Author posts